03-28-2022, 03:02 PM
Hi, Bernard here. I am immensely grateful for you opening this post. 
And if you don't have much time, just know that any amount you can give me (be it $1 or $100 000) is  so important and contributes to change not only my life, but my whole family's life, and it's soo appreciated. 
My
paypal.me
adress 
: 
paypal.me/bernardkmbogne
I've learnt and experienced from my own life that giving is the best way to develop character, the joy in giving even a little, nothing compares to it. I've been on the giving end in the past, I gave wholeheartedly, and I am now on the receiving end.
I'm from Cameroon and currently in Tunisia for studies (in engineering) and my graduation is this year. Except I can't graduate without paying my $3000 tuition fees of this year. My father has been sacmmed and lost about a $100 000 which was about all his savings since he is now retired... And since two years now here, I strive for a way out for me and my family.
I've started working online as a freelancer in design and motion graphics for french people. It helped me make about $5300 (You can see pictures below)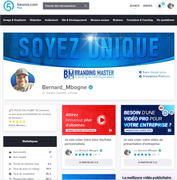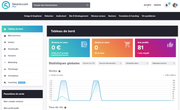 I choose that path because I am actually starting a online agency and it migh
t
 take time  because I started with $120 and nearly n
o knowledge, instead $2
0 000 (that could help with taking the right entrepreneurship courses, getting a few great team members on-board, the right gears, and work only with the right clients - enterprises that are a force for good in today's world) it my take time, but it's going to be a leading agency in Africa and over the world.
But right now, between my cost of living here, the investment needed to offer better services, and my school that takes lot of time, it's hard prioritising one thing over the others.
I barely finished paying last year's tuition fees, and got a new computer in hope  to get better project. But since it might take time I have to humbly and shameffully ask you for anything that you could give me.
I will never enough thank you for reading uptill here, and for your act of kindness. Thank you for your donation, thank you so much !
Please don't hesitate either to share with anyone you know who might be willing to help. My
paypal.me
again down below.
Ps : 
paypal.me/bernardkmbogne
[url=http://www.freebeg.com/forum/paypal.me/bernardkmbogne][/url]